Larry Wedekind, CEO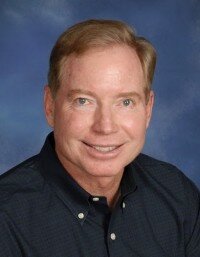 EDUCATION
Regulatory and continuing education in healthcare and healthcare technology- ONGOING
M.B.A. & M.H.H.A. - University of Florida, 1979
B.S. - University of Florida, 1977
BACKGROUND AND EXPERIENCE SUMMARY
During more than 20 years of operating his own companies (1986-present), Larry Wedekind has been integrally involved in every facet of health care financing and the delivery of health care within the southeastern U.S. market. The various major projects that he has directed with their associated time frames are briefly described below.
---
1996 - Present
• Larry Wedekind formed and developed IntegraNet Physician Resources, Inc. (IntegraNet) in 1996 and functions as CEO of this financially and clinically integrated Management Service Organization. As CEO, he signed a multi-year contract with HMO Blue and Vista Health Plans for the management of Medicaid managed care lives in the Harris County market. Another multi-year contract with Community Health Choice was signed in 1997, and with UTMB and Evercare HMOs in 1998 and 2000 respectively. In 2004, he also signed a major multi-year, multi-product contract with United Healthcare. From 2005 through 2010, IntegraNet added four (4) shared-risk Medicare Advantage HMO contracts that have increased revenues and profits for the company by more than 1500 percent over the past 6 years. IntegraNet now has over 1100 physician clinics that contract with IntegraNet in the Gulf Coast area of Texas, and IntegraNet serves over 18,000 Medicare members in five states.
• Mr. Wedekind, along with Ed Horn, formed and developed Electronic Medical Resources, LLC (EMR) in order to assist IntegraNet, other IPAs around the country, and their physicians in the implementation of affordable and relevant electronic health records within their physician offices. The mission of EMR is to clinically integrate physician offices with Hospitals, Laboratories, Imaging Centers, and other outpatient Providers in each market. EMR employs a unique "No Physician Practice Left Behind" service and delivery model that has been embraced by Allscripts as the delivery model of the future in the United States.
1995 - 1996
• Successfully turned around a 99-bed hospital in Houston, Texas for the owners (one of the Doctor's Hospitals). This hospital as only 4 days away from losing its hospital license and paying a $500,000 fine to the Texas Department of Health for quality of care infractions. This is the day he began the turn-around at the request of the Texas Hospital Association. The owners were also losing approximately $120,000 per month and were cashing in pension fund money to make payroll upon his arrival. After convincing the TDH that he could improve the quality of care through Board and Medical Staff intervention, the licensure revocation and fines were delayed. Within three months after starting, the licensure revocation and fines were eliminated. The hospital became profitable again, and the owners were later able to sell the hospital operations to another group for a sizable profit and ongoing equity interest in the hospital.
1994 - 1995
• Successfully reorganized a Ft. Worth, Texas hospital that had filed for bankruptcy protection. The bankruptcy court requested that Mr. Wedekind re-organize the Chapter 11 hospital on behalf of its creditors and the debtor in possession, and the 12 physician owners agreed to support his turn-around efforts. After approximately 11 months of work, the hospital became profitable, and his re-organization plan was approved. Mr. Wedekind then received a 5-year management contract offer from the debtor in possession. However, he turned down the employment offer in order to continue performing hospital turn-arounds in Texas through one of his companies.
1987 - 1994
• Contract Regional Director of six (6) hospitals in the Southeast for American Healthcare Management, Inc. ("AHM"). His primary responsibility was to form limited partnerships in each of these markets with the medical staff of each hospital in order to update equipment and facilities and more effectively compete with other area hospitals. When AHM unexpectedly filed for bankruptcy protection in 1988 on the West Coast, he was able to lease purchase one of these six hospitals from AHM, and was also able to terminate the regional director contract – see below.• Lease Purchase of Wylie Community Hospital (Wylie, Texas) from AHM. Mr. Wedekind formed a unique local physician and management owned company (L.P.) to lease purchase Wylie Community Hospital from AHM, (which was in Chapter 11 during the lease-purchase of the Wylie hospital). His corporation assumed the debt for the G.P. position, and many local physicians contributed cash equity in return for pro-rata limited partnership investments. His company also leased the facility and operated it as a Limited Partnership for 6 years, and he was CEO of the G.P. for this new entity for six (6) years. Since this hospital became very profitable under Larry's leadership, when the Landlord changed in 1993, the landlord company attempted to take back control of this hospital they had previously owned. After a protracted battle with the Landlord for control of the hospital, the hospital was sold to the Presbyterian Hospital System in 1994.

• During this timeframe, Mr. Wedekind also developed two Sports Medicine Rehab Centers and a Wellness Center associated with each rehab center. He then formed a company with other investors to take over the operations of two 50,000 sqft. super-health clubs in the Dallas area that had suffered from poor management in the past (these clubs were located next to his newly developed rehab/wellness centers).